Gallery
Gallery: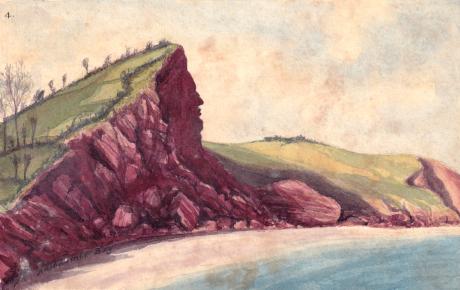 E.T. L., 19th Century
Cliffs and Beach Babbacombe Bay Torquay 1878
Signed/Inscribed:
inscribed signed with initials and dated " E.T.L. Babbacombe Bay 1878"
pencil and watercolour
13 x 20 cm.
Notes
Babbacombe is a district of Torquay, Devon, England. It is notable for Babbacombe Model Village, the Babbacombe Theatre and its clifftop green, Babbacombe Downs, from which Oddicombe Beach is accessed via Babbacombe Cliff Railway. Frequent buses connect Babbacombe with Torquay town centre while service 22 operates between Dawlish Warren and South Devon College. Babbacombe Downs is the most picturesque part of Babbacombe having fabulous views over Lyme bay. From Babbacombe Downs there is easy access using cliff paths to Oddicombe beach and Babbacombe beach.