Gallery
Gallery: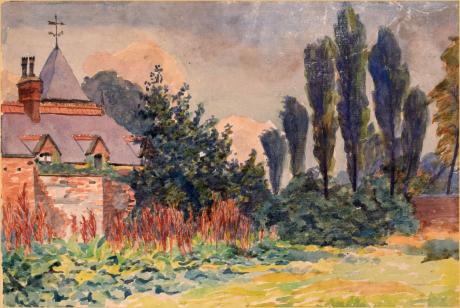 Albert Vincent Reade, 1864 - 1940
Farm Buildings and Poplars
pencil and watercolour
27.50 x 38.50 cm. (10.3/4 x 15.1/4 in.)
Artist biography
Albert Vincent Reade was born in 1864, he was a portrait, landscape and still life painter. He studied at the Manchester Academy of Fine Arts and Colarossi's Paris, He exhibited  between 1901 and 1933 and lived in Manchester.