Gallery
Gallery: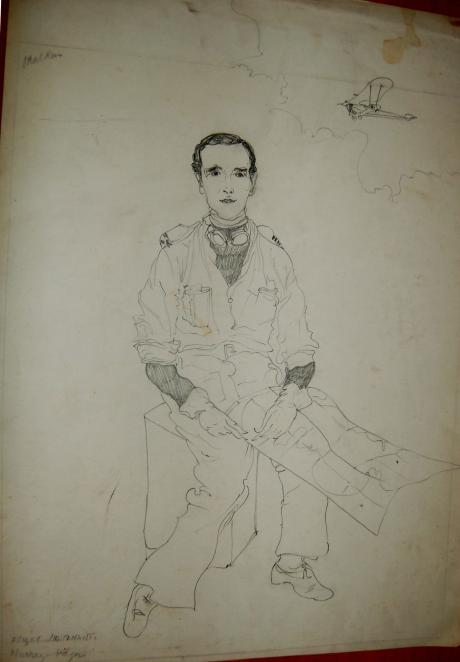 Oriel Ross, 1907-1994
Portrait of Flight Lieutenant Murray Payne, circa 1930's
Flight Lieutenant Murray Payne, circa 1930's
Signed/Inscribed:
"flight Lt Murray Payne /Oriel Ross"
pen and black ink
34 x 24 cm 13.1/4 x 9.3/4 in.
Notes
There is a mention In 1940, that  Flight Lieutenant Murray Payne gave the Prince Bernhard of the Netherlands instruction in flying a Spitfire. The Prince made 1,000 flight-hours in a Spitfire with the RAF's No. 322 (Dutch) Squadron RAF, wrecking two planes during landings. He remained an active pilot throughout his life and flew his last airplane 53 years later, with his grandson and heir to the throne, who inherited his passion for flying.
Artist biography
Actress. Born Muriel Swinstead, she trained at the Royal College of Music and made her debut on stage at sixteen in Karel Capek's The Insect Play in 1923. In 1928 she appeared as Nature in Diaghilev 's Ballet Ode and then went to New York, where she appeared on Broadway and in revue and cabaret. She returned to London in 1931 and was in work throughout the 1930s and 40s, when she was a member of Lilian Baylis's Old Vic Company. She was married to the 8th Earl Poulett from 1935 to 1941.