Gallery
Gallery: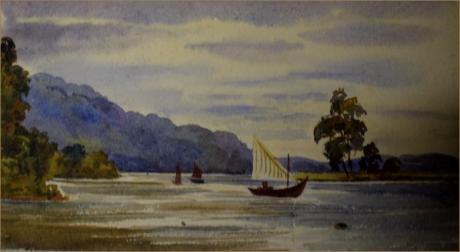 Katherine Euphemia Farrer, 1839-1931
On The Thames, Cliveden Reach , September 19th, 1891
9.50 x 17.50 cm.
Notes
Cliveden Reach, between Cookham Lock and Boulter's Lock, is one of the most scenic stretches of the Thames. A section of the original Thames towpath extends from the boathouse, north to Cookham Lock. Cliveden House may be accessed by watercraft from the mooring on Cliveden Reach half a mile downstream from Cliveden boathouse. A series of Eyots in the reach are owned by the National Trust, and allow for short periods of mooring for passing boats. Cliveden Reach is a popular spot for canoeing, kayaking, and angling. The National Trust offers self-hire boats and guided river cruises.